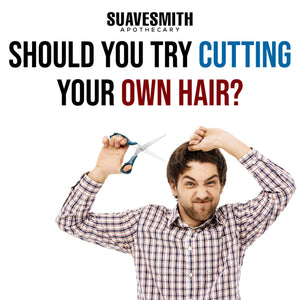 Have you ever looked in the mirror and thought, 'I need to cut my hair'? Perhaps not once or twice, but several times. But really, is it a good idea to cut your own hair? That's the question this article seeks to answer. So if you already have your hair cutting scissors or clippers ready, kindly pause and read this article! Should you go for it or not?  If trimming your hair is what you want, purchase clippers that have an adjustable lever. Before you start, use your hand to know the hair growth direction; ensure you have a wall mirror...
---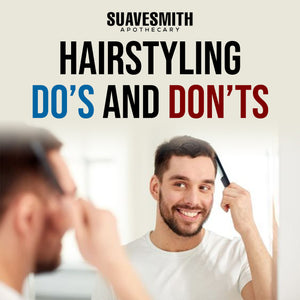 Hairstyling is one of the most important aspects for both men and women. What you do with it can make or break your look. Even if you are working from home, don't neglect your hair. Instead, you should at all times strive to put your best face forward, regardless of where you work from. In this blog post, we will talk about some do's and don'ts that will help improve your hairstyling! Read on to find out more.  The Do's 1.Use Shampoo and Conditioner Don't use your regular bath soap to wash your hair. Use shampoo and conditioner instead. And...
---
Contrary to the popular notion that men are always in a hurry and don't care about looks, they, too, want to look good and attractive. However, most men lack some basic grooming routine for taking care of their skin and hair. For this reason, they cannot bring the best outlook out of them. If this sounds like you, below are...

---
Harry's hairstyles are not only charming and flirty, but add a whole new superstar appearance that can't go unnoticed. Indeed, his hairstyles are popular, and people love to pull off his hairstyles too. Below are a few Harry Styles hairstyles you can...
---
Everyone wants to have that fresh, glowing, and youthful look all day long. Unfortunately, that is not always the case. Most people find it challenging to maintain a fresh looking face from morning till evening. If this sounds like you, you are in the right place. In this article, we'll share a few facial tips that will...